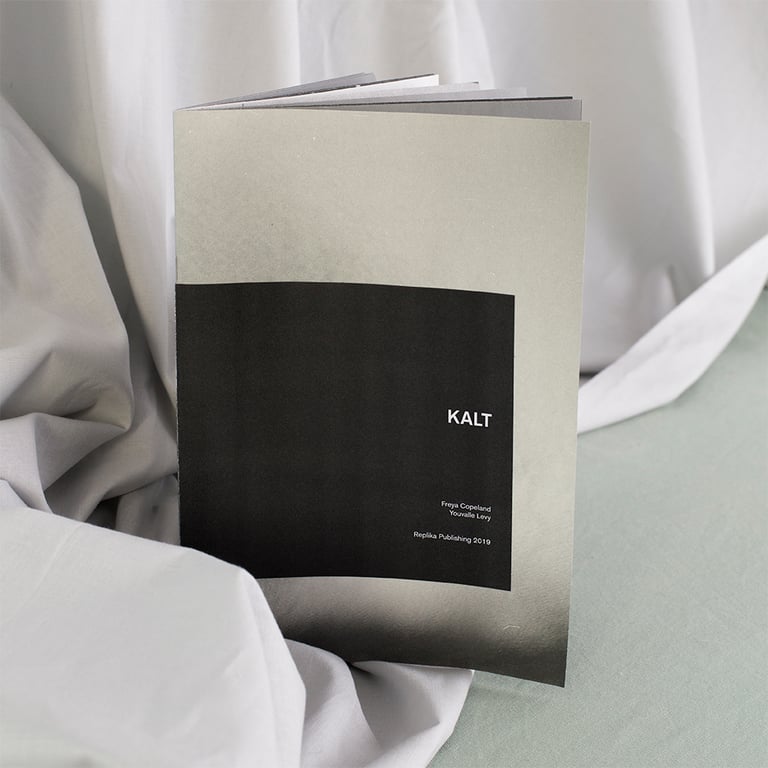 Kalt by Freya Copeland and Youvalle Levy
Kalt is a conversation between the photographic artists Freya Copeland and Youvalle
Levy, exploring the existential dread, boredom and isolation experienced in many northern European cities, in particular Berlin. The artists communicate as if in
written correspondence, the longing for their native lands' warmth, light, while at the same time fighting against their native lands in order to find comfort in their
adoptive city.
Kalt is a 24 page black and white photobook printed on newspaper with a set of 4 colored postcards.